Christina Crook is an award-winning author and in-demand speaker whose audiences have included the Young Presidents' Organization, World Vision and the All Tech is Human Summit.
Her book, The Joy of Missing Out: Finding Balance in a Wired World, helped pioneer the field of digital well-being and established her as a leading voice on technology and human flourishing. Her commentary have appeared in international media, including The New York Times, Psychology Today and Glamor Brasil. Christina is widely considered the leader of the global #JOMO movement and hosts the JOMOcast podcast which features founders, creators and thought leaders embracing the joy of missing out to thrive in a rapidly-changing world.
Christina speaks to audiences around the globe about beating the fear of missing out by embracing JOMO: the joy of missing out on the right things.

IT'S NOT JUST A TALK. IT'S AN EXPERIENCE.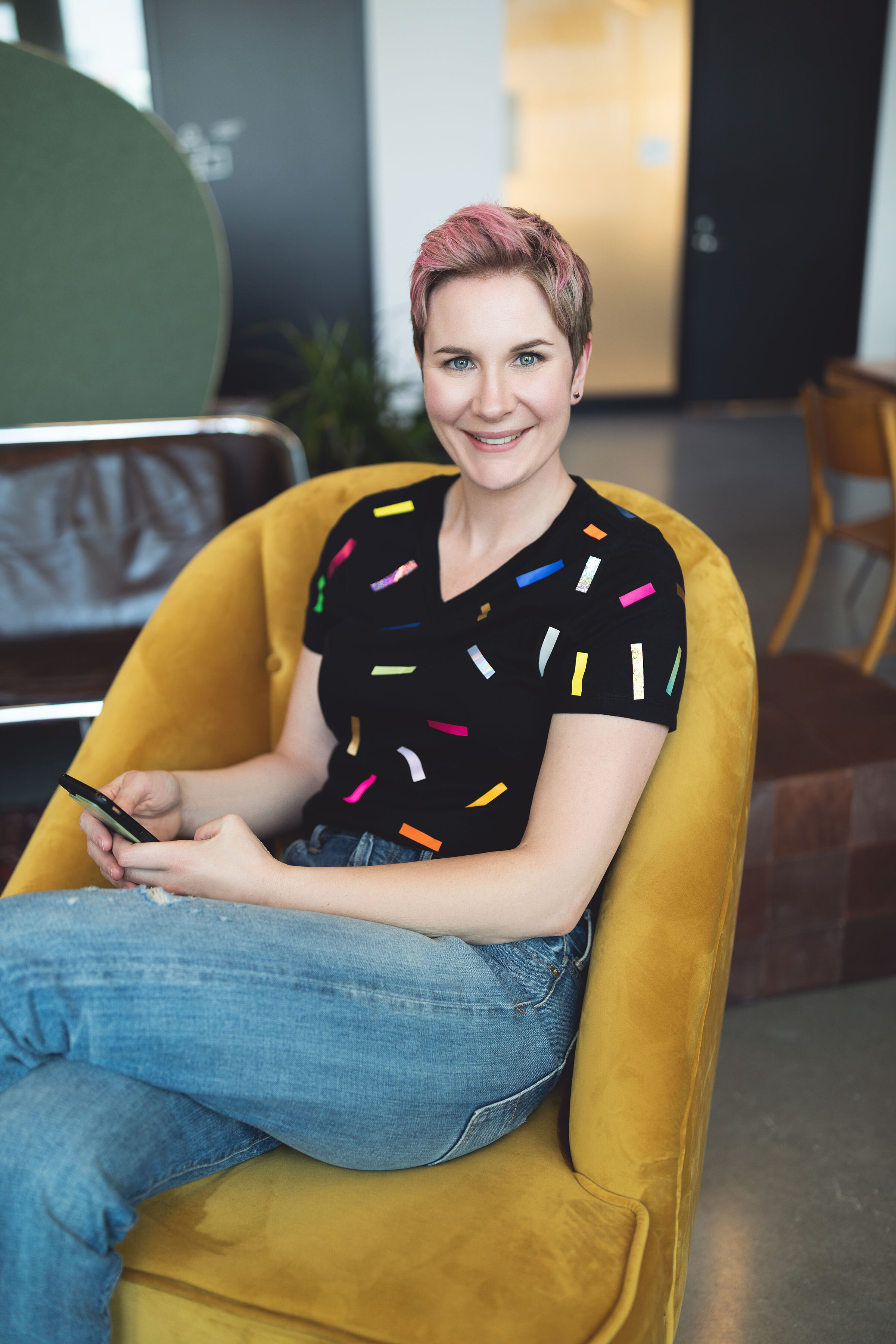 Here's what people are saying about Christina…

"Spend ten minutes with Christina and you'll feel rejuvenated and hopeful about the future. She makes disconnecting look mainstream, doable, and the breath of fresh air we are gasping for." - Aimee Ippersiel, Executive Director, Robert Bateman Centre
______________
"Her emphasis on sanctuary and human connection helped move leaders toward positive actions and habits in balancing technology, relationships, and personal well-being." - Dr. Lynn E. Swaner, Chief Strategy and Innovation Office, ACSI
______________
"Christina has an ability to connect with people immediately and finds commonalities that make her extremely relatable... The session was flawlessly executed." - Madison Hall Sikorski, Brand Strategist & Drive Founder, Cossette

Every experience is custom made, with love, for your people.
Combining raw and relatable stories, actionable advice, compelling research, and interactive exercises, Christina designs custom experiences that empower audiences to be brave and take action.